Posted by Azfar Saleem on 7th Jun 2021
Celebrations galore! Be it a festival, a party, a nostalgic event or even your yearly birthday! The celebrations will be live, if you can get these fun-sized and colourful women to celebrate with ya! Find out, how!
Your hair has to look, top-notch at such celebrations of course! Just get Barbie Cut n' Style Princess Doll today and she can teach you how to style your hair with some fantastic couture! Don't be shy! If you'd like to invite some more guests, simply get some of Barbie's Stylin' friends or even get Lottie to stop by!
Make sure to visit Barbie's Hairtastic Color and Wash Salon for a fashionable makeover and start off your merriment by inviting Barbie over to celebrate your special days in your very own sweet bedroom! Be sure you and her, wear clothes and make-up from your very own fashionista wardrobe too! You can put some of Barbie's favourite clothes in it and it's definitely going to give you the best things to wear, when you do things like ice-skating in celebration with your best friend! The Barbie Career Fashion Doll Ice Skater!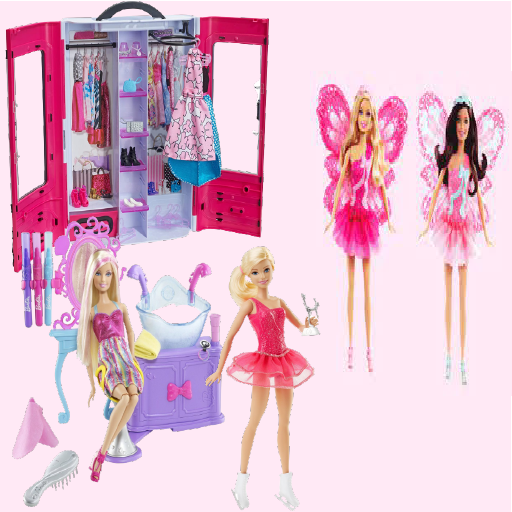 Hey! Music is always the best sort of enjoyment, to have at your parties! Let this Barbie Careers Music Doll, teach you how to make serene party music that gives people those nostalgic vibes of how great your party was!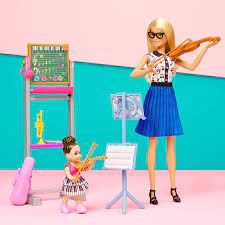 You definitely need some fun and delicious treats at your parties, to make sure people have some palatable excitement at too! The Barbie Careers Cookie Chef Fashion Doll, can make sure your guests go home with the sweet taste of some tasty cookies in their mouths! You can even have your parties at a vacation house! By inviting people to The Barbie Glam Vacation House!
We at IKnowMyToys, wish you the greatest celebrations of a lifetime! You can even get the most fun-loving dolls, to enjoy them with ya!