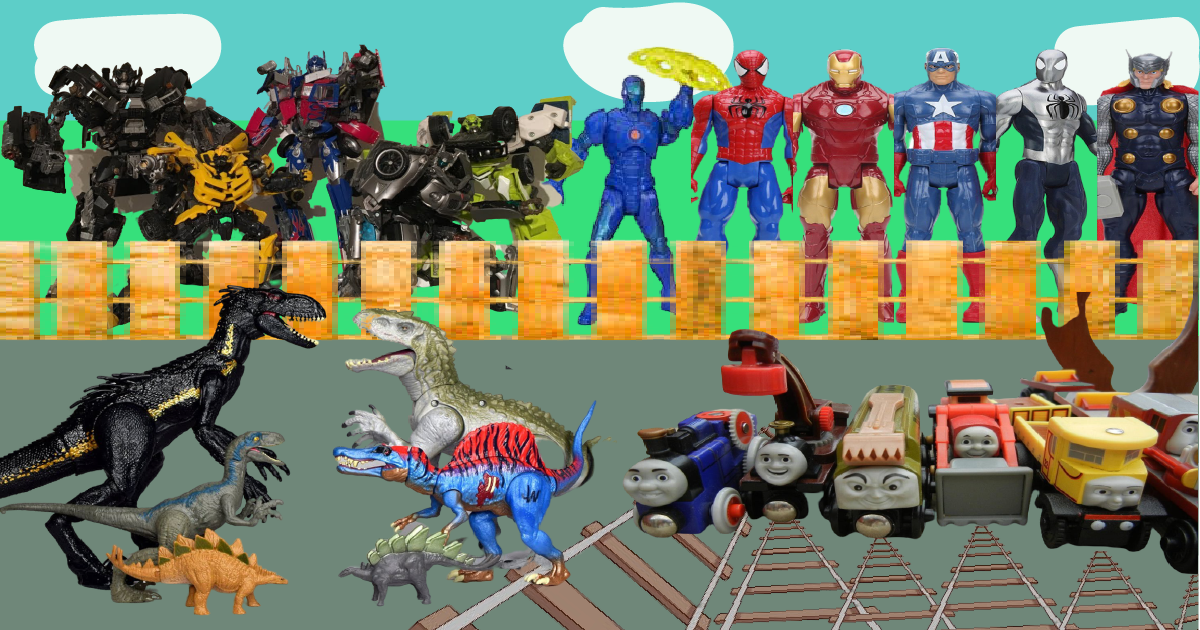 Hey, we know you're probably; a big fan of fictional superheroes and principal characters of countless films/tv-shows! Wouldn't it, just be amazing; if you could get instances of these robots in the form of models, that are produced by the greatest toy-brands of the world! Providing products of action figures and characters, made by some of the top toy-brands; in the world, IKnowMyToys brings you ways you can prove your fandom for these action figures and characters!
Are you really young and is violence not appropriate for your age? Well, don't worry! You could even get provided with many age-appropriate characters of the series about Thomas The Tank Engine and his friends! Just click on this link and search away for real-life characters of the fictional world that Thomas The Tank Engine and his friends live in!
We're sure, you know of the heroic-guild of The Avengers also! The heroes who work hard together in explosive comic-book, tv-show and cinematic adventures! The action-figures of the fictional team of superheroes and their vehicles, can all be found; at IKnowMyToys.com! Just search for the particular product, you'd like and voila! You just have to order it, to get it delivered to your doorstep! Other than that, you could search for any superhero of the avengers and get 'em, as action-figures too! Another famous installment, of the Marvel Universe; is Spider-man! You don't need to look elsewhere, to find Action-figures; that are directly related to Spider-man's world! Jus search for the product, of Spider-man's universe; you want and just find it at IKnowMyToys.com!
Another sort of phenomenal instances of superheroes, are those from the DC comic-book world! They're all meant to be, some of the greatest men and women that manage to save the world; in the world created by DC comics!
You know, robots; can also be great superheroes! A great example, of mechanical superheroes; are The Transformers! Hailing from the technic-world of CyberTron, these robots have come to earth because of a battle with the decepticons! You know, what the best thing is? You can simply, get action-figures; that perfectly-resemble the looks of these superheroes too! And, you can easily find masks that should make you look like them; so you yourselves can possibly adapt the powers of The Transformers! Just search for what kind of Action-Figure or mask of the superhero franchise you want at IKnowMyToys.com, of whichever character and lo and behold! You can just order 'em, from IKnowMyToys.com!