Discover English with Ben & Bella
Learning Time
SKU:
BBL
Availability:
Normally ships within 4 working days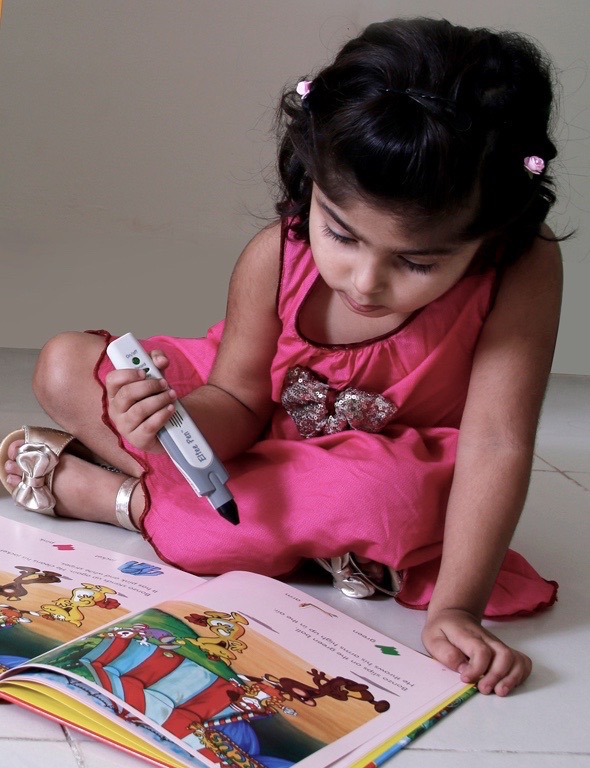 Help your child learn English through this exciting audiovisual program!
Key benefits of Discover English with Ben & Bella:
Teaches spoken English with correct diction and pronunciation
Develops language ability and digital skills in an easy and child-friendly way
The songs, karaoke and dance-along develop an early appreciation for music and get children really involved in the program
Enhances social and emotional skills
Introduces concepts of numbers, shapes, colors, position, direction and time

Builds a useful vocabulary of over 1000 words

Sharpens listening skills; helps with correct pronunciation

Encourages quality time with children; strengthens parent-child bonding
It consists of:
Eltee Pad. Your child's first tablet computer preloaded with all the audio and video content of the program, plus additional content from the other components of the A+ Program!
24 DVDs that capture children's imagination and immerse them into real life situations, teaching them how to listen, talk, sing and dance
6 hardcover full-color storybooks, that introduce children to correct language and grammar. All the pages of these books talk and sing to your child, with the help of the Eltee Pen!**
6 softcover full-color activity books to help develop writing, drawing and coloring skills
6 CD-ROMs with 360 games that reinforce the language and introduce children to computers
6 softcover sticker books to provide added activities, fun and reinforcement
300 flashcards to teach spellings and usage of the most essential words
A User Guide to explain the components and how to make the best use of the program
**The Eltee Pen comes with Time to Learn and works with Discover English too!