LEGO® Education WeDo™ Resource Set
LEGO®
SKU:
9585
|
UPC:
6.73E+11
Availability:
Normally ships within 4 working days
The new LEGO® Education WeDo Resource Set is designed to serve as a parts supplement for the WeDoRobotics Construction Set and includes 325 different elements that combine with the Construction Set to build four new, larger models – a tower crane, an intelligent house, a Ferris wheel, and a car. The set takes STEM concept learning with WeDo to the next level, extending the possibilities for creative problem-solving challenges, literacy lessons, and math connections for elementary students. One WeDo Resource Set for every WeDoConstruction Set is recommended. Some models require additional sets – please refer to building instructions before purchase.
Download free building instructions and programming samples right here by clicking on the Crane, Ferris Wheel or House and Car boxes below.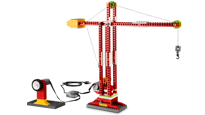 Download Free PDF building instructions and programming samples for the CRANE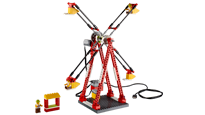 Download Free PDF building instructions and programming samples for the FERRIS WHEEL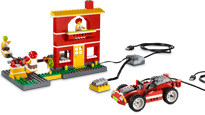 Download Free PDF building instructions and programming samples for the HOUSE and CAR
Ages:

7+ Years

Elements:

325